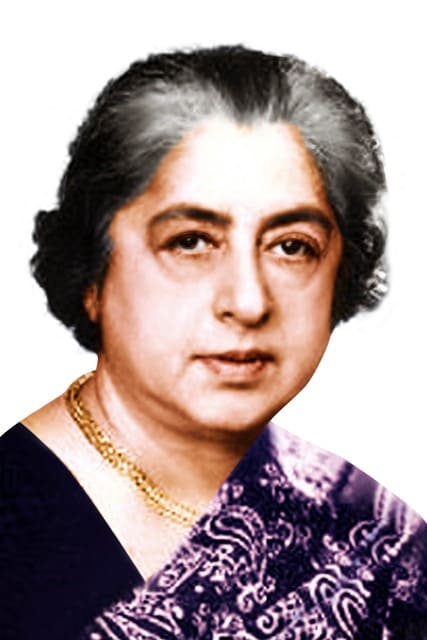 Name: Mrs. Mary Clubwala Jadhav
Birth: Khareghat in Ootacamund, June 10, 1908
Parents: Mr. Rustom Patel & Mrs. Allamai
Spouse(s):Mr. Nogi Clubwala in the year 1926 After Mr. Nogis' demise, Major Chandrakanth K Jadhav in the year 1953
Children: A son, Mr. Khushro (Phil) born in the year 1930
Awards: Padmashri, Padmabhusan & Padmavibhusan
Death: February 06, 1975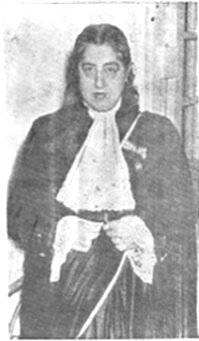 Early life:
was born on June 10th 1908 to Rustom Patel and Allamai (Khareghat) in Ootacamund. A very intelligent student, she also took the Trinity College piano exams. She also took an active part in Guiding and the Red Cross. At the age of 18, she married Nogi, the son of businessman-philanthropist Phiroj M. Clubwala of Madras. The couple had a son, Khushro (Phil), in 1930. Unfortunately, Nogi Clubwala died suddenly in 1935due to ill-health. Adversity often brings out the best in many of us. Instead of retiring into a shell, Mary decided to occupy her time meaningfully.
In 1923, the Guild of Service was started by Mrs. Waller with a group of women to do social service. She joined it in 1935 and soon became its livewire. That same year, Mary was appointed Honorary Presidency Magistrate and she held a record for continuous sitting in the Juvenile Court. It was through her persistent efforts that Lady Magistrates were appointed to preside over the Juvenile Courts and, almost entirely, manage them. She also helped found the Juvenile Guidance Bureau.
In 1942, with World War II raging, Mrs. Clubwala founded the Indian Hospitality Committee with helpers drawn mostly from the Guild of Service. A large number of Indian troops were stationed in and around Madras and they had very few amenities. Mrs. Clubwala persuaded women from all communities and walks of life to join in the effort to organise mobile canteens, hospital visits, diversional therapy and entertainment programmes.
The public donated generously to the War Fund started by the Hospitality Committee which continued its efforts after the War by helping ex-servicemen and their families rehabilitate themselves. The victorious 14th Army presented Mary with a Japanese sword in appreciation of her tremendous efforts. Mrs. Clubwala was called "the Darling of the Army" by General Cariappa!
Activities:
As the War drew to a close, Mrs. Clubwala and Lady Nye, the wife of the Governor, threw open the doors of the Guild to men. After the War, Mary's focus was once again on the Guild of Service which became a banyan tree which put down roots for various projects like health centres, bakery units, an adoption centre, family assistance schemes, Meals on Wheels, rural development projects, a school for the deaf, to name just a few.
Mrs. Clubwala's concern for destitute children was responsible for starting the Seva Samajam Boys' Home and the Seva Samajam Girls' Home in Adyar in 1950. These Homes gained an international reputation as model institutions. In 1954, she helped get started, through the joint efforts of the Guild and the Madras Rotary Club, the Bala Vihar in Kilpauk, a school for mentally challenged children.
Perhaps Mrs. Clubwala's most significant contribution was establishing the Madras School of Social Work in 1952. The School is the oldest in the country, after the Tata Institute of Social Sciences, and offers courses in Community Development, Medical and Psychiatric Social Work, Human Resources Development, International Studies, etc.
In 1953, Mary married Major Chandrakanth K Jadhav, an officer of the Indian Army. He supported her in all her social service activities. These activities gained her international attention. In 1956, she was appointed the first Lady Sheriff of Madras at that time she was involved with over 150 social welfare organisations.
Later life:
She was the first Indian woman voluntary social worker to be invited to the United States under the Leader Specialists' Programme. She gave numerous lectures on social service activities in the U.S. In 1957, she was appointed the UN Correspondent in India for the Prevention of Crime and Treatment of Offenders.
She valued truth and honesty and disliked flattery. She was humorous and entertained with her countless anecdotes. She was a confident extempore speaker. Though she was in close touch with high-ranking politicians and well-known personalities, she was totally apolitical and, for this, she was respected by all. Her favourite dish was the sundal of Annapurna Cafeteria (on Wallajah Road) and the lime rice and rasam of Mysore Café!
The President of India conferred on her the Padma Shri, Padma Bhushan and Padma Vibhushan. Before her death in 1975, she suffered the untimely loss of her son Phil. Today, the Phil and Mary Clubwala Jadhav Trust disburses aid to many worthy causes which were dear to Mary's heart.